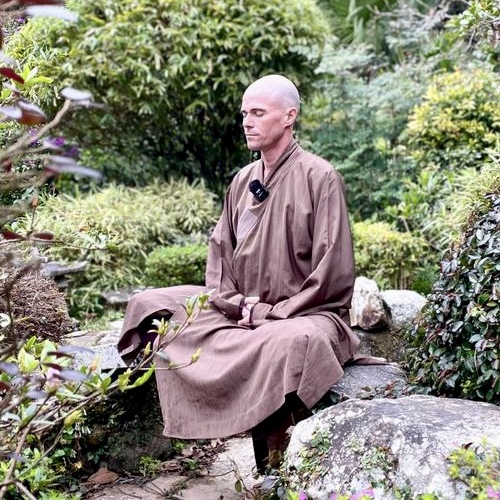 With a background in rainforest ecology, especially climate change impacts on biodiversity of rainforest birds, I began my path focused on an intellectual understanding of interdependence. The forest is a wonderful meditation teacher however, and it soon led me to the Dharma.
I am fortunate to have had the opportunity to study and practice under Zen Master Thich Nhat Hanh at Plum Village in the Vietnamese Zen tradition, and though my bikkhu ordination preceptor is in the Tibetan Sakya Tradition, I like to remind myself that I am an "Australian Buddhist". In my personal study and practice I am fascinated by the complementarity of the Theravadin, Zen, Vajrayana and Hatha Yoga approaches to cultivation of the spiritual path.
In 2017 i encountered my main teacher in Bhante Dhammadipa, who along with fundamentals of śamatha and vipassana, teaches a doctrine of "One Buddhism", informed by his long interest and study in both Theravada, and Mahayana, including Zen, as well as other wisdom traditions including Hatha Yoga and Chinese medicine. Inspired by him I have traveled widely for study, pilgrimage and retreat, including periods in Nepal, Myanmar, India, Tibet, Thailand and Vietnam. As of 2017 am also a qualified Hath Yoga instructor.
I am interested in the application of mindfulness to living in harmony within oneself, within community, and with the natural world. In Deep Ecology I find a wonderful community of practitioners dedicated to the exploration of processes aimed at healing our illusion of separation from each other and the natural world. I am also inspired by the cross-overs between these domains, the science of ecology, and environmental activism.
I am currently based on the Dorrigo Plateau in the mid-north of NSW, exploring the region and connecting with the local community. I work with www.yatra.org.au creating opportunities for sacred journeys and the cultivation of mindfulness, yoga and deep ecology in our beautiful wild places.